UCC Scribble Society asked its members to create a portrait of their friend – extremely befitting International Day of Friendship 2020. Enjoy the gallery below. Click on each drawing to read the description written by the artist. 30/07/2020
padrepia.png
Artwork by art instagram @padrepia
My cousin Athene is more like a sister than a cousin to me (our family often calls us the 'sister-cousins').
She's only a year older but it's more like we're twins with not only how close we are, but how similar we are in almost every aspect as well.
From liking the same shows to videogames to fashion, it almost seems like we are clones of each other sometimes!
Chunt's up with that?
artwithanneka.png
Artwork by art instagram @artwithanneka
So this is @journal_nocturnal or aoibh or Eeb or Ms.Kingston. She has a couple of names. I can not think of someone I am less like.
We are opposites whether it's our organizational skills (hers being akin to OCD while mine are nonexistent thanks ADHD), our taste in clothes (she looks like a hippie and I her rebellious younger daughter) or even just our eyebrows (her's are natural and untouched, I have shaved mine off). And yet even if we come from different planets I feel like we inexplicably 'get' each other.
I am deeply grateful for our 5+ year friendship.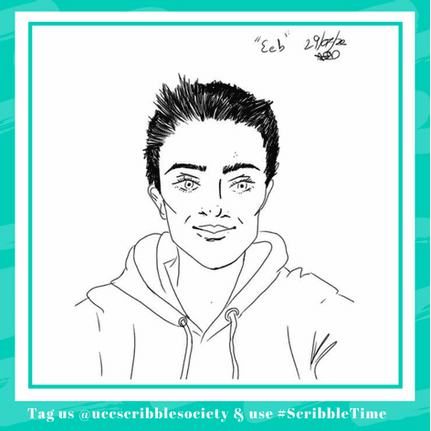 minkysparkles_art.png
Artwork by art instagram @minkysparkles_art
This is my classmate Fionnuala. The theme I chose for this piece was inspired by "Call Me By Your Name".
When I met Fionnuala in first year it was so nice to know we had something in common, especially our favourite film. ♥️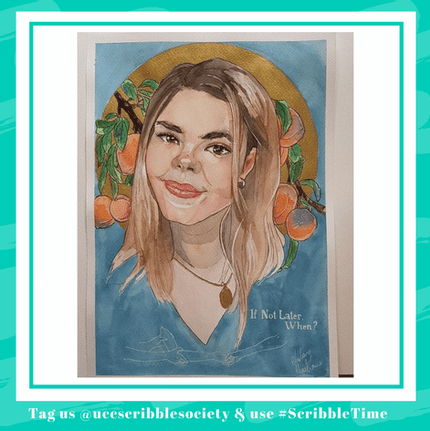 journal_nocturnal.png
Artwork by art instagram @journal_nocturnal
This is Mairéad! We met in first year in UCC, and are both heading into our third year soon.
We just clicked straight away and it was great to have a new friendship while we were both starting out on an exciting and new part of our lives.