Messages from the people of Cork to each other.
About this Positive Mission
Good Day Cork gathers stories to build a kind world. Notes To Cork works its magic to build positive spaces through their Public Inspiration Panels or PiPs initiative. We worked together to bring a smile to the people of Cork through a billboard with a mood boosting message written on it.  
This special mission was also made possible with support from our friends at Print Shark.
Why did we do this Project?
The PiPs  by Notes To Cork are spaces where optimism can be transformed into action, inspiration can out trump information and where the pip of a story can encourage positivity and community connection. Good Day Cork was delighted to know that our Rebel City has more carers than we thought. And so we brought these messages from the people of Cork to her people.
 Read more about this positive mission here.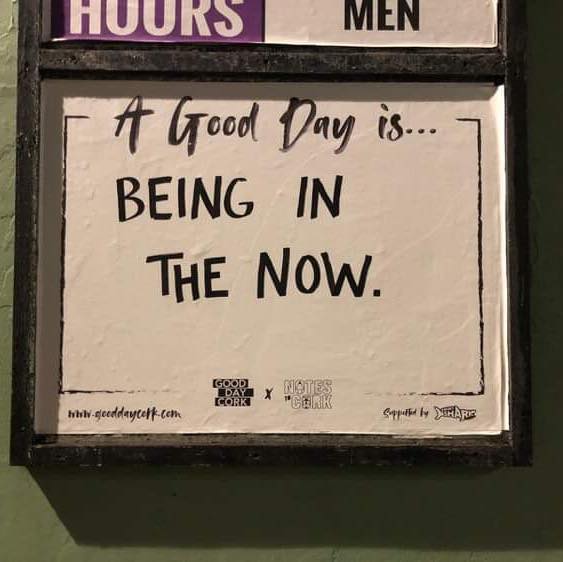 We were at the Mind Body Experience at Cork City Hall a few years ago & it definitely was a lovely time to meet the numerous facilitators & seekers of good health. View original post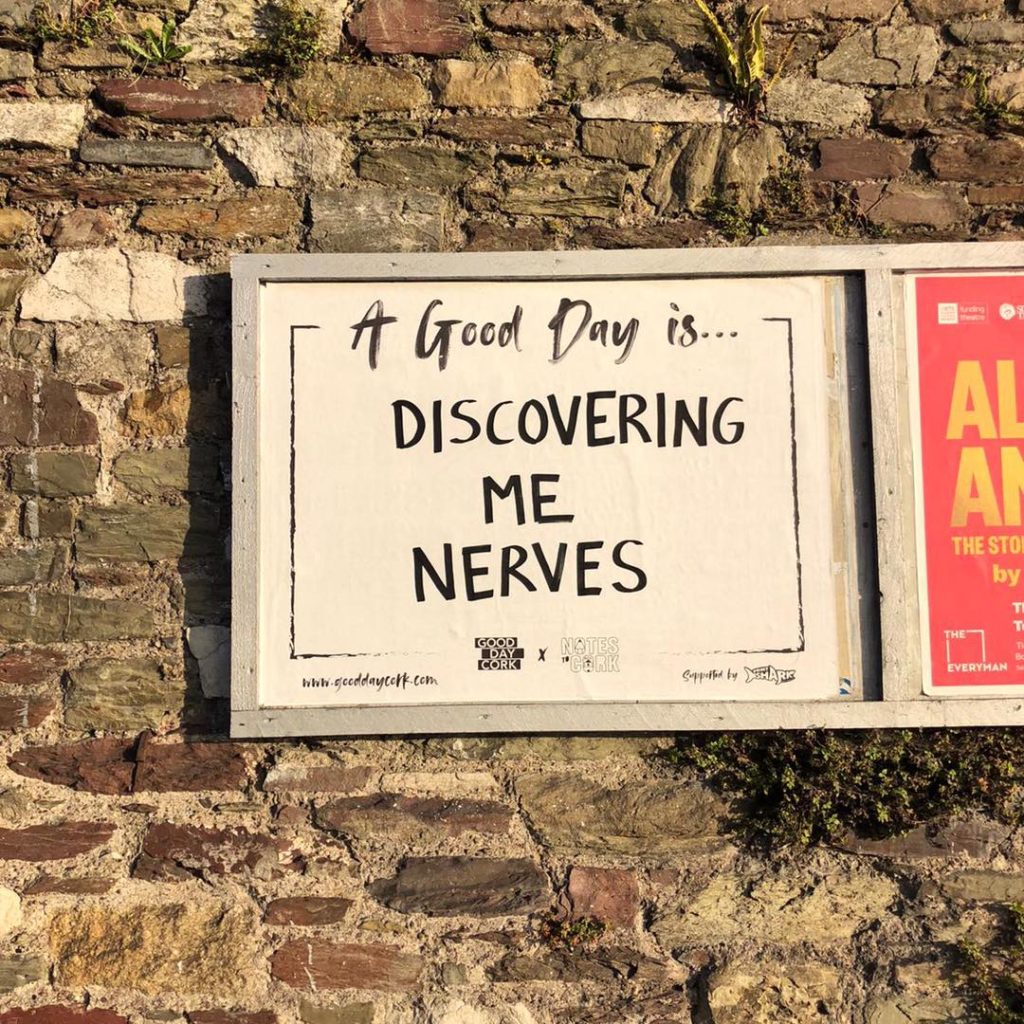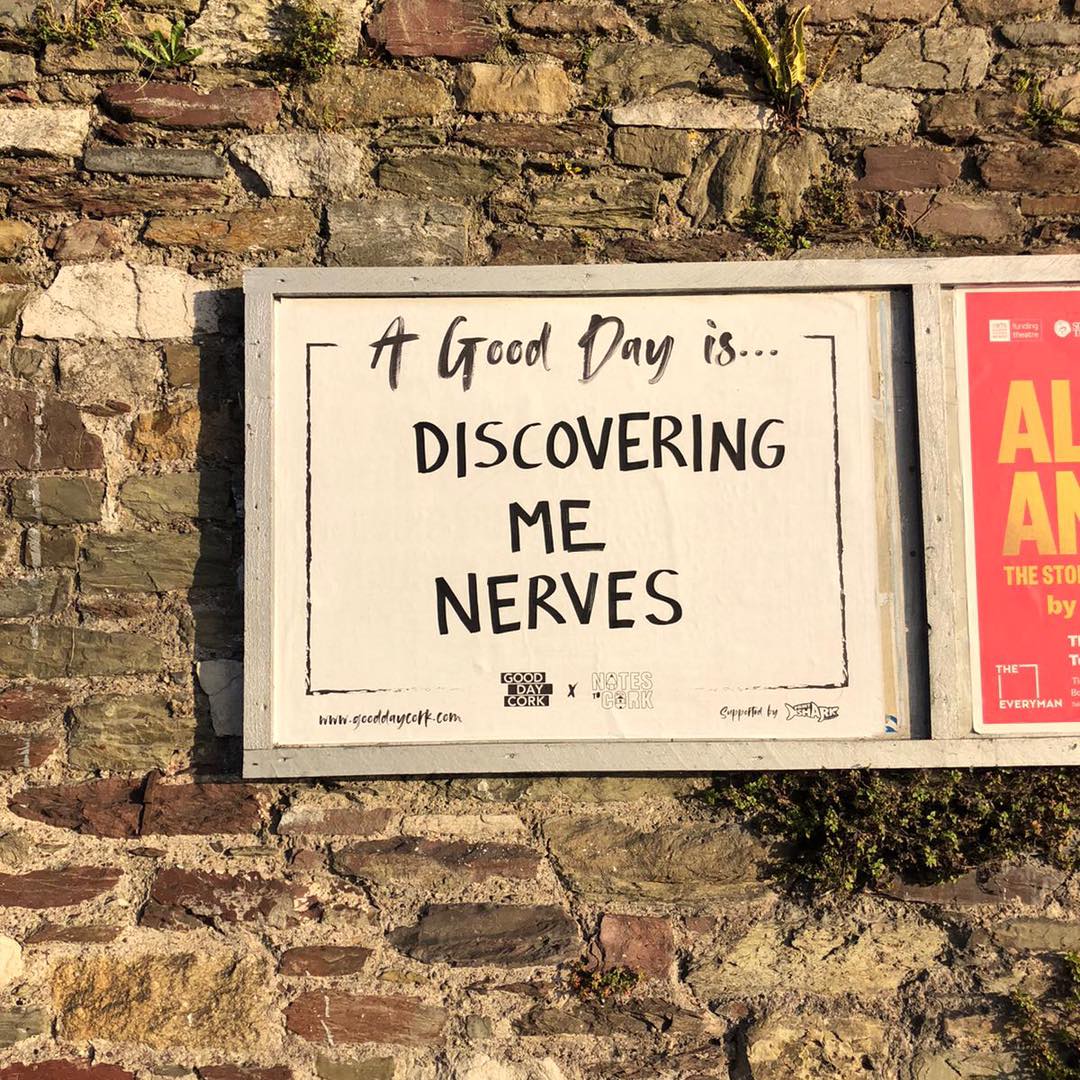 We were at 'Cork Discovers' event at UCC in 2019. A day of learning directly from researchers. This billboard was on Maylor St. View Original Post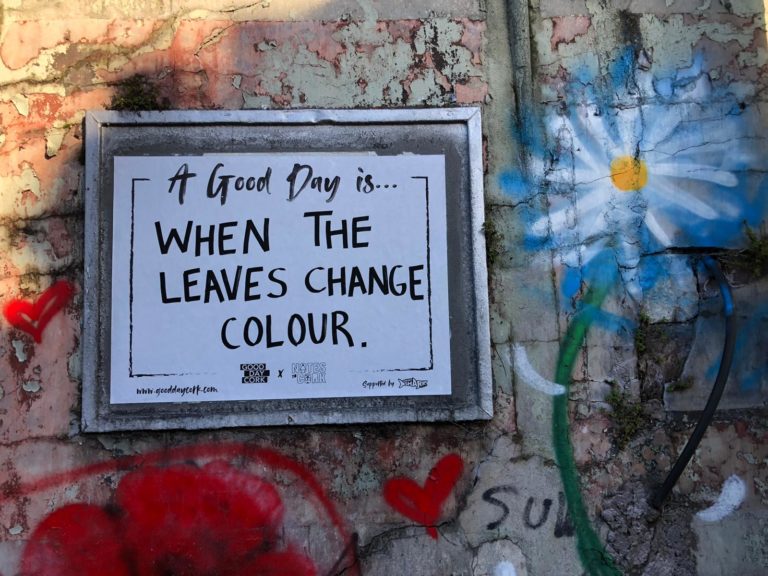 PAUSE & look around you because there's plenty to learn about life from nature. View original post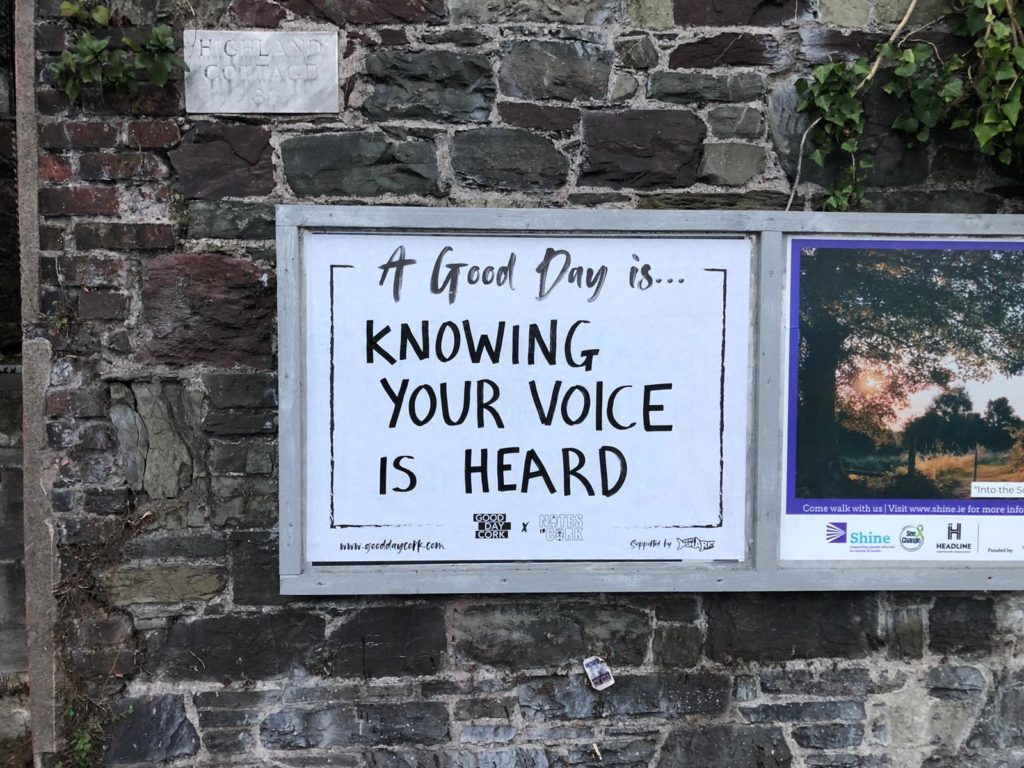 This message is inspired from Padraig Rice of Cork Gay Project (2019)  during a voter registration drive. View Original Post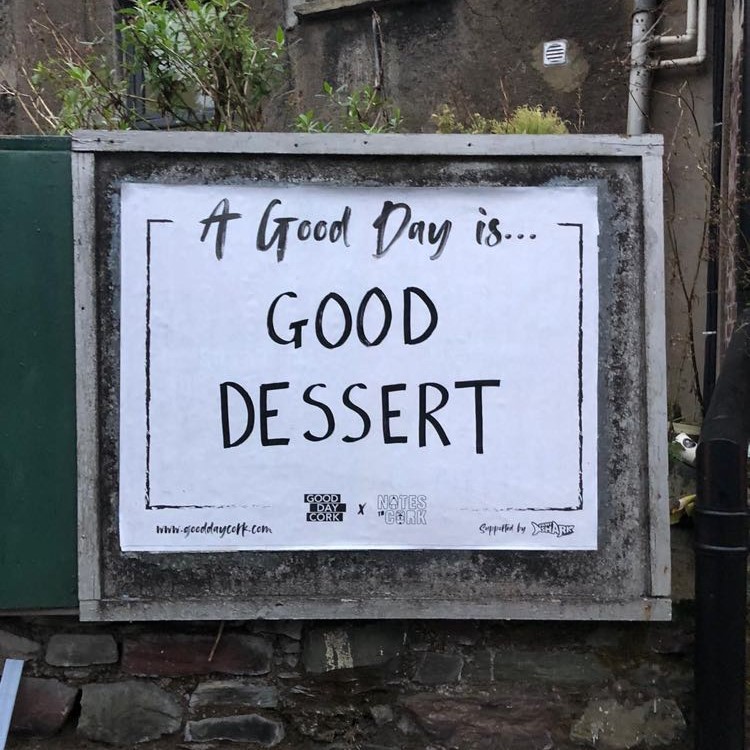 Cake usually makes a day better, no? Our fave is black-forest. This billboard was on Summerhill North  View original post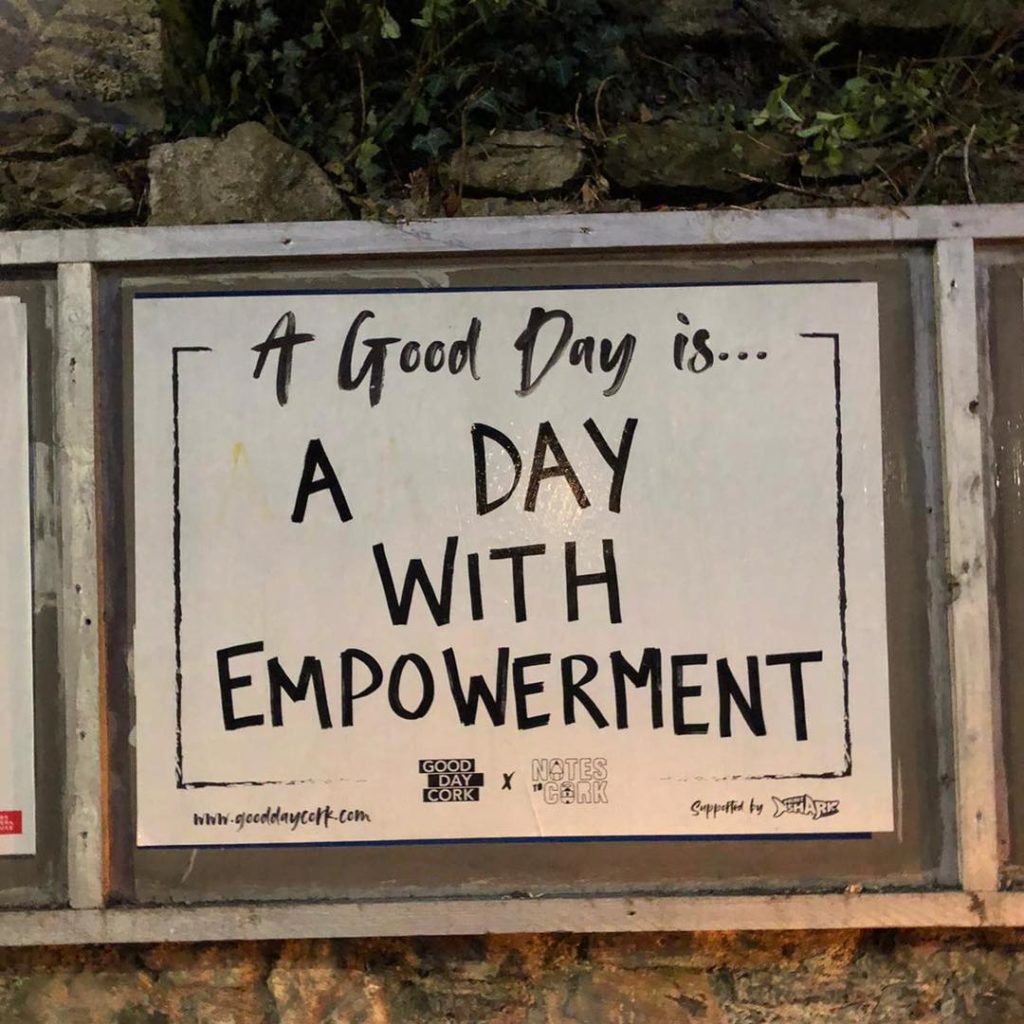 What can you do to feel empowered? There's social, educational and economic empowerment among others!  View Original Post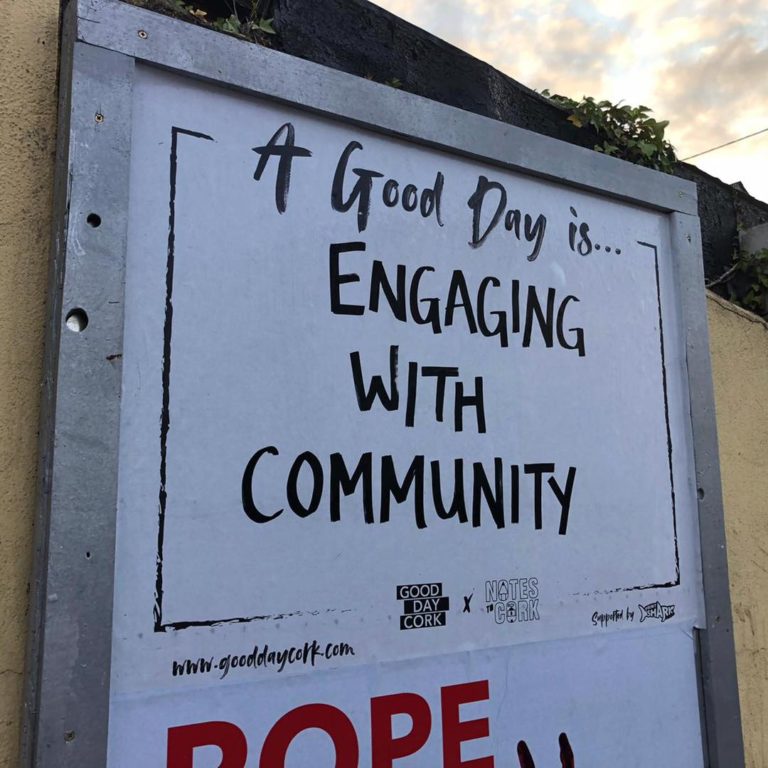 Engaging with community is an invitation to broaden your perspectives & Good Day Cork can help you with that. View original post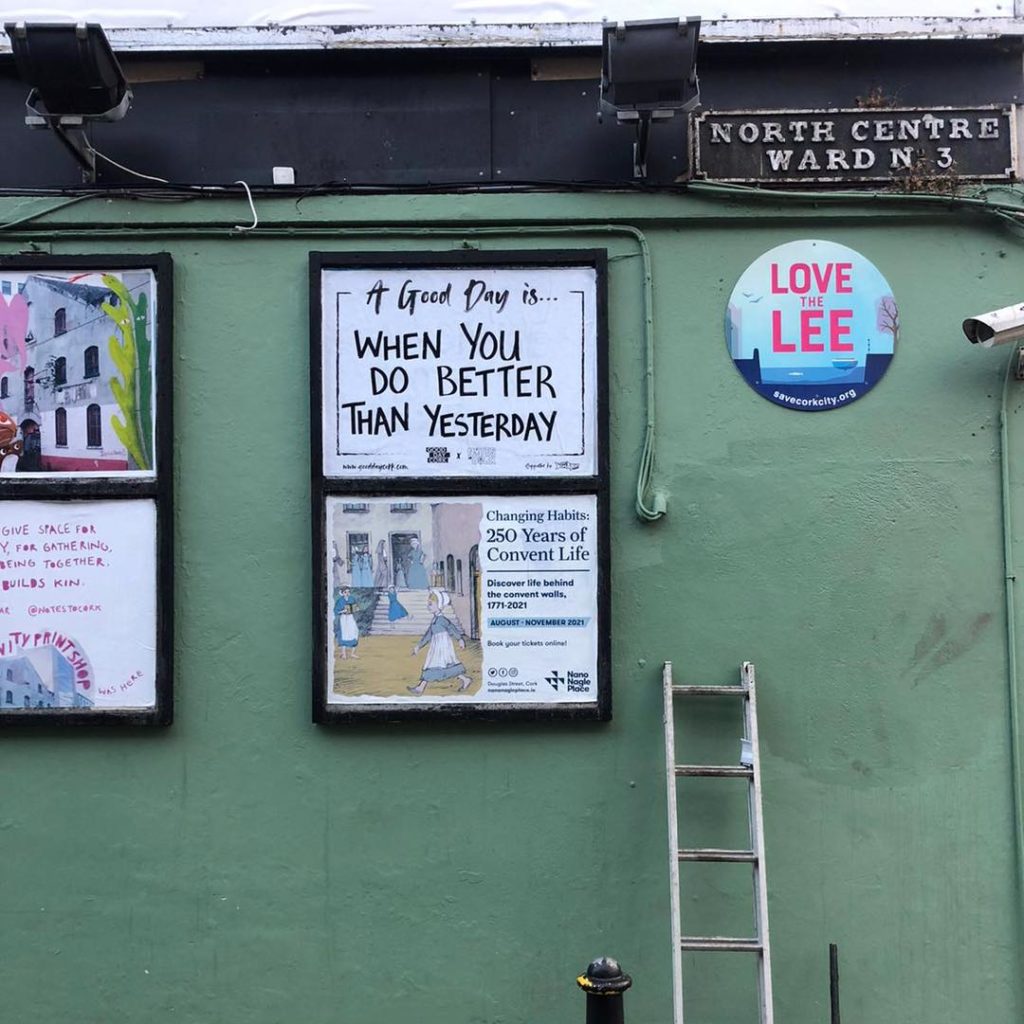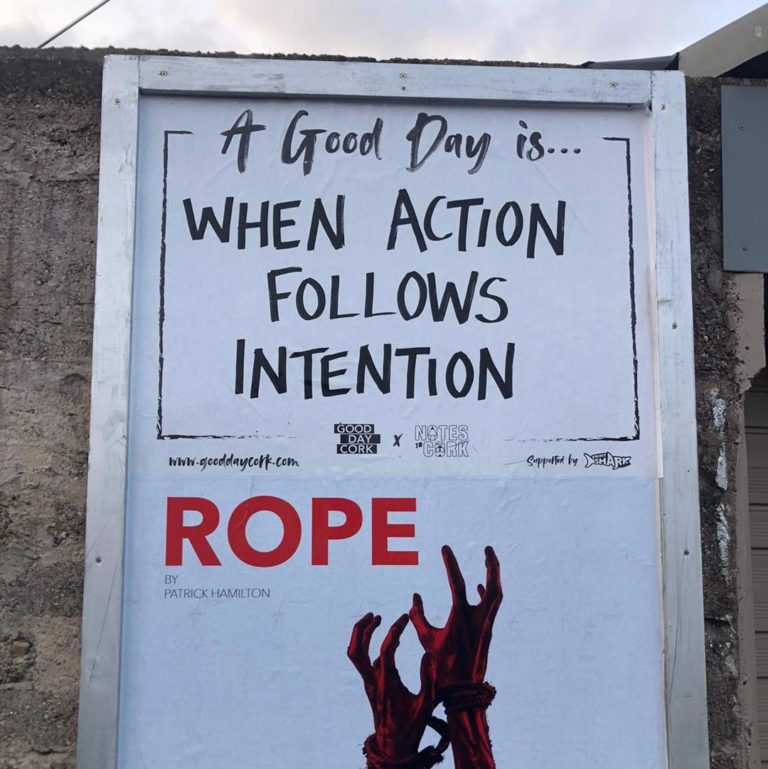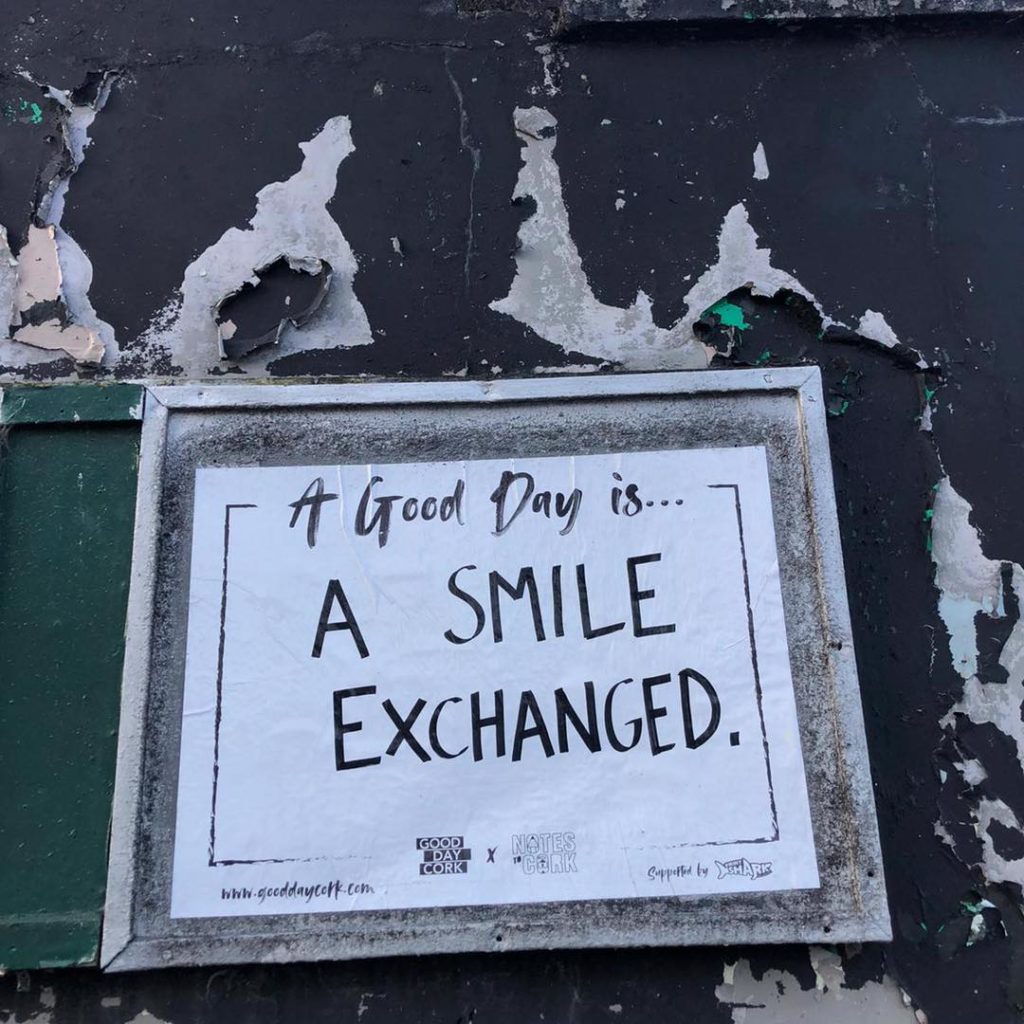 Adéọlá & Emma wrote this original message at the Yogific festival in 2019 in Cork! View Original Post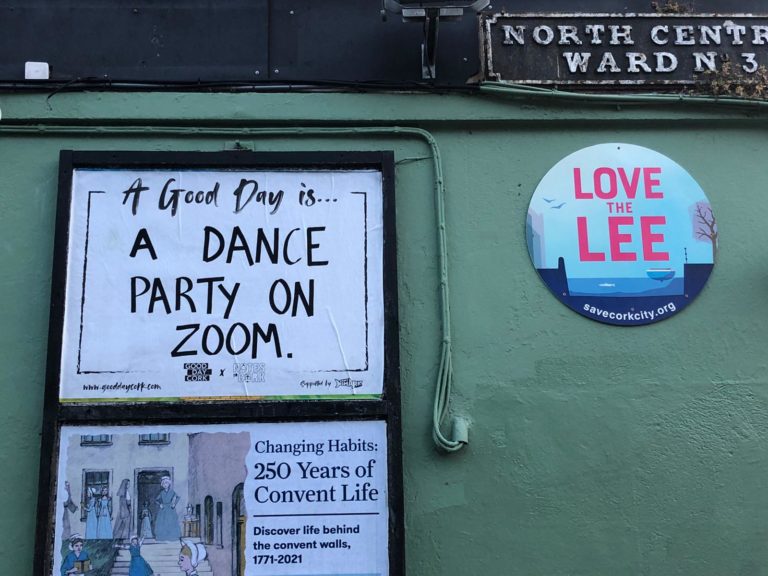 This message is dedicated to everybody coping with the distance from their loved ones. View original post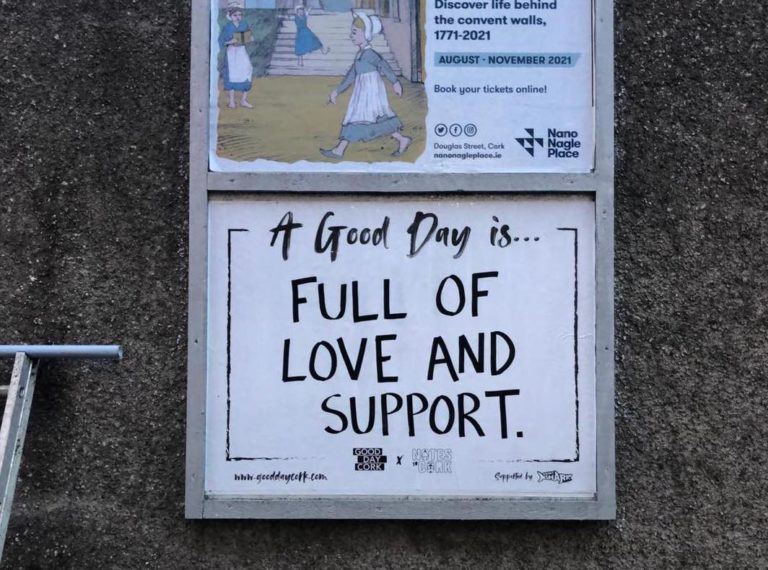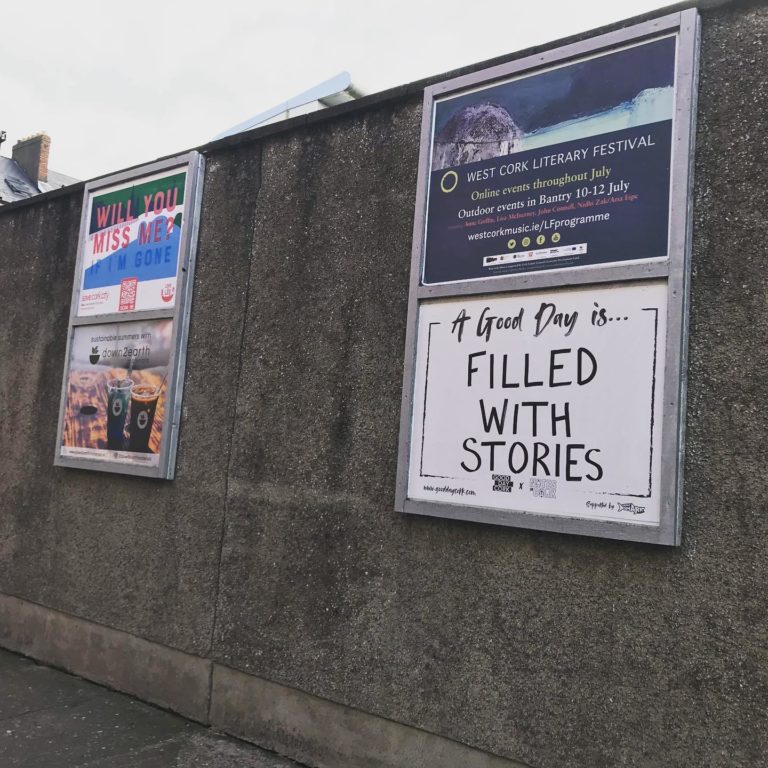 This message is from Kel Menton, Good Day Cork's Features Editor (2021) View original post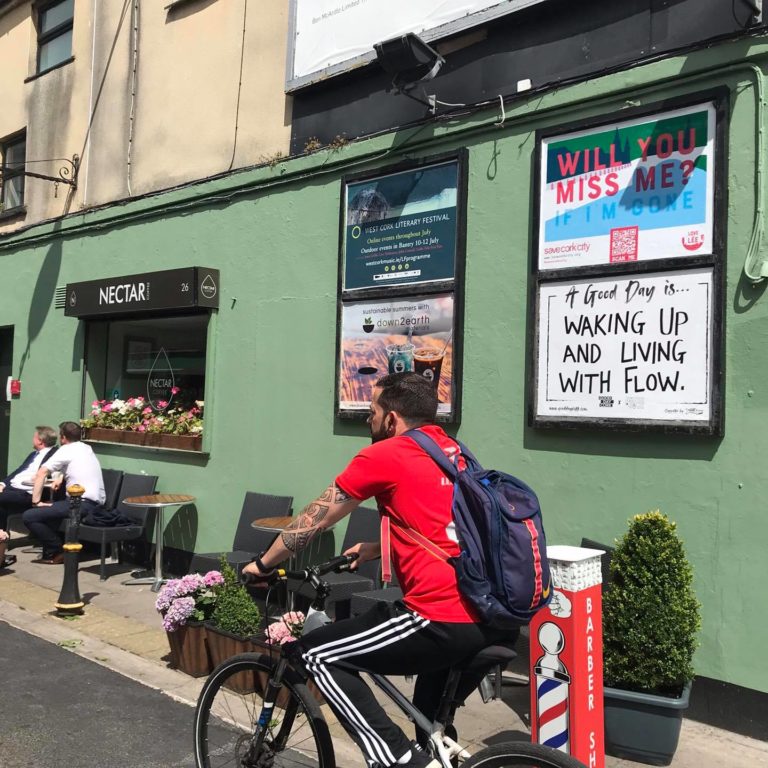 Hope you are able to go with the flow – as much as possible – let's keep it real.. View Original Post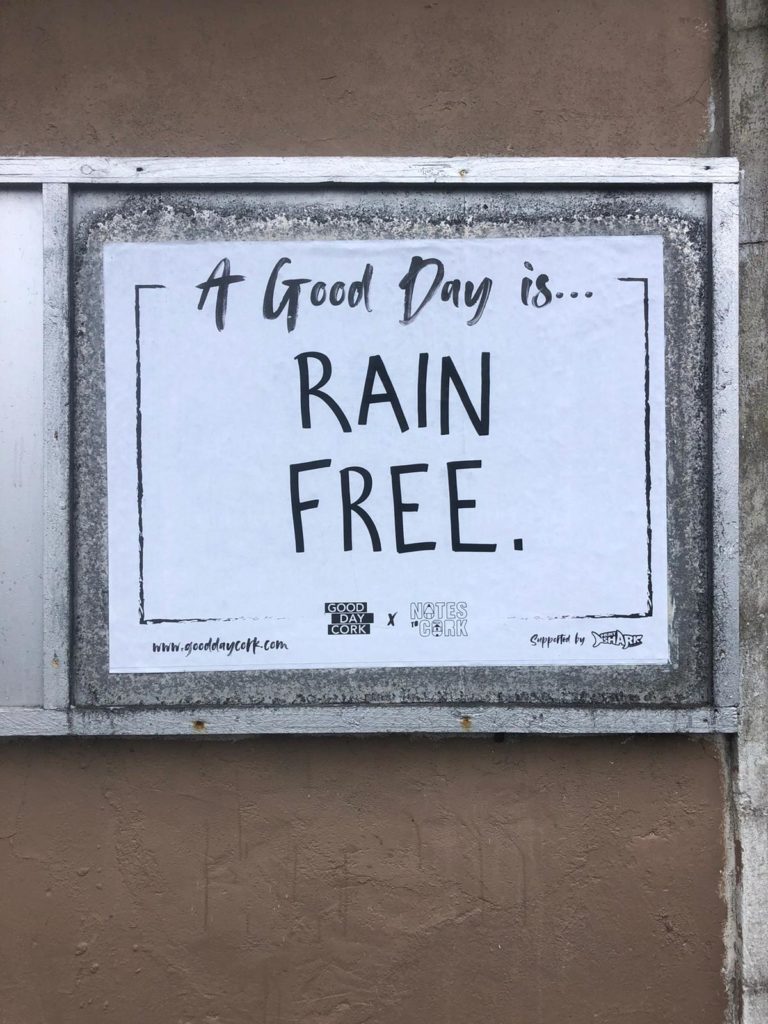 Our first billboard to spread cheer, good vibes and even nudge Cork a little. View original post