Multilingual essay collection 'Pathways' coming soon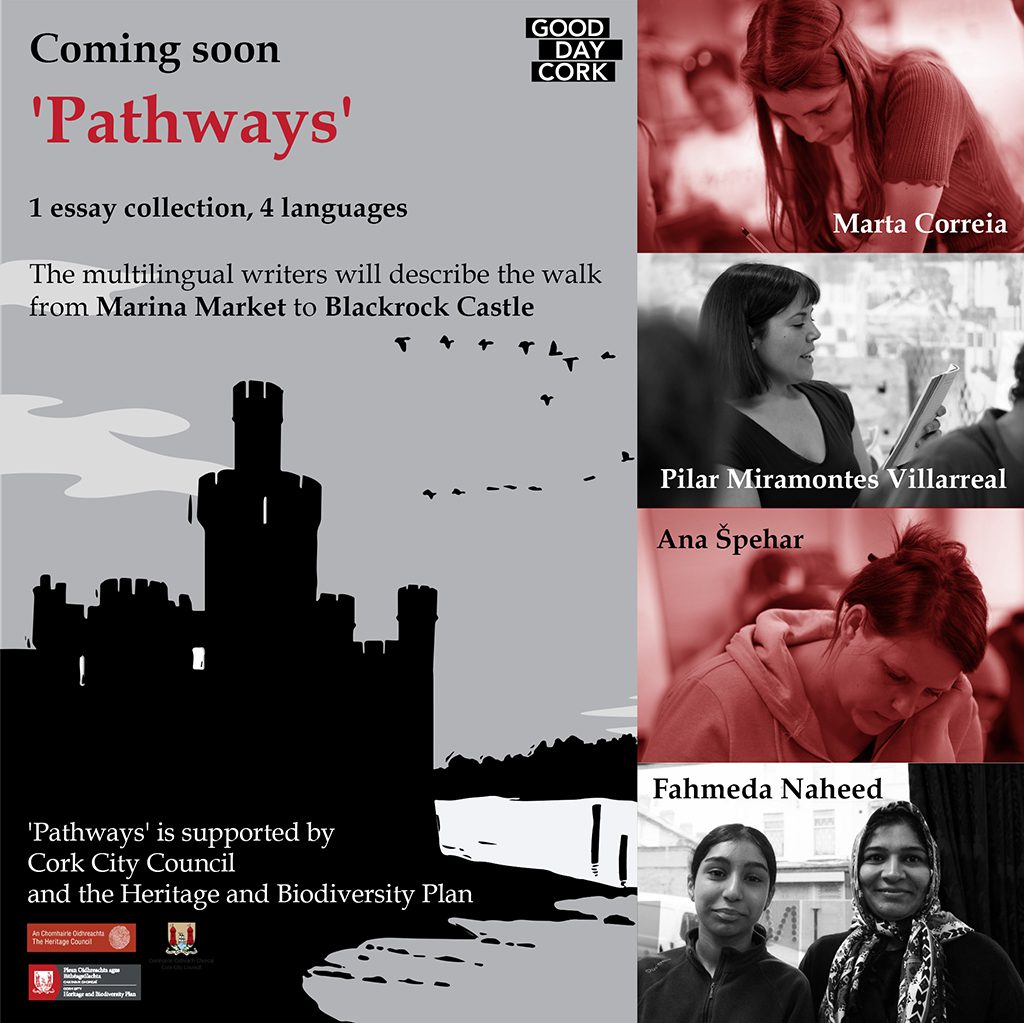 Good Day Cork is thrilled to announce that our first multi-lingual collection of essays titled 'Pathways' will be released on 20th August during Heritage Week 2022 at the Living Commons. (More on that soon.)
This project is made possible with the support of Cork City Council and the Heritage and Biodiversity Plan 
We 
hosted
a writing workshop facilitated by Cethan Leahy for the multilingual writers in Cork. Following this, we received submissions to our call for
Pathways
. This multilingual collection will describe the experience of walking the route from Marina Market to Blackrock Castle, Cork, a biodiversity wonder!
It will feature essays in Urdu, Portuguese, Croatian and Spanish with English translations. The release of
Pathways
during Heritage Week '22 symbolises the changing cultural heritage of Ireland. It also represents a multi-lingual contribution to environmental essays in Ireland, since it narrates an experience of walking in nature and the outdoors.
Each of our writers are active citizens of Cork with a fervour of changing the narrative.
Their diverse cultural and professional backgrounds are a gift to Cork and we can't wait to introduce each of them to you when we release Pathways.
We're extremely proud to publish 'Pathways'. Stay tuned.
€5/month
Unlimited access to thought provoking articles.