If you create something unique, then you're the only expert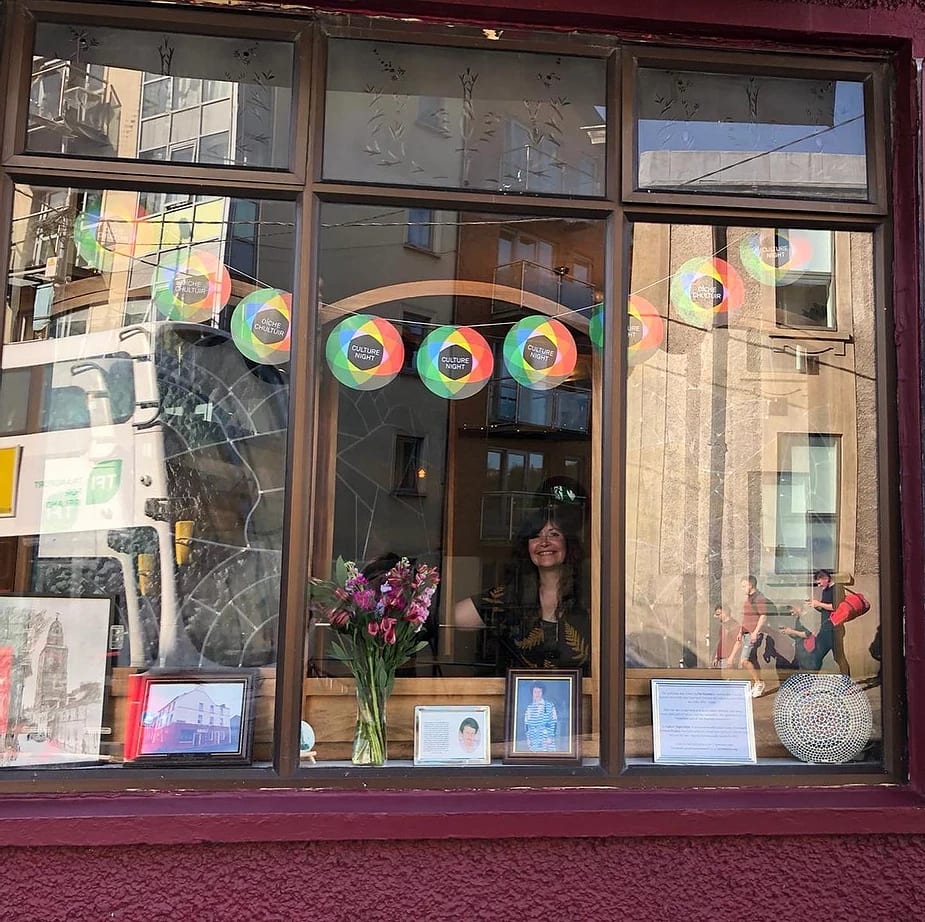 One of the many things I loved about Ireland when I began visiting from Canada in 2007 was the pub culture — the small rooms, the music, the craic with the regulars. Even the toilets. The best of all (and the best toilets of all) were those bars where the elderly woman pulling your pint behind the counter was the same woman who had been running the room for years. I loved these rooms, and fantasised for years about travelling the country to compile landlady stories and pictures for a coffee table book, just to meet and talk to them.
This essay is about a bar in Shandon and how I came to be here. Since 1955 it was Pat Buckley's, or Miss Pat's locally. Patricia Buckley lived here for six decades and worked in the bar for almost all of that time. She was loved and respected in the community and ran this room like a club. She lived for less than a year after she sold it in 2006 to the family that we purchased it from, who kept the door open as the keys were handed over. They kept her name on it, which was customary, but of course it became a very different kind of bar. Currently, it is called Maureen's, my own name, but the room will always also be hers.
When I moved to Cork in 2014 my partner Denis and I had been in a transatlantic relationship for eight years, married for one. Despite owning the restaurant 
Paradiso
, he was spending half the year in Canada, had obtained his residency and would have been happy to make the move more permanent. My reason for coming here was for love, but it was love for myself. The pull to be here was so strong, the fact that I was born with the name Maureen McLaughlin was no small part of it. Ireland was a longing. A calling even.
What exactly that calling was I didn't know. It seems audacious now, looking back. Who did I think I was and what did I think I was after? What could possibly be worth separating myself from my two children, 17 and 20 at the time? Selling my house and leaving my job supervising a thriving youth centre for at-risk teenagers? Before arriving I applied for a spot in CIT's Counselling and Psychotherapy program, and was accepted. At 44, I was back in school in a new country, forming new friendships. I had a part-time job in the office at a yoga studio, I minded a baby once a week, helped out on a friends' farm and volunteered moderating comments on a youth mental health website. I was also finally cultivating a serious and steady yoga practice.
After successfully completing the first two years of the programme I was waitlisted for a place in the second half, launching me into a new dilemma … without the framework of the course and the outcome of completing it and beginning a new career, now what?
My grief at being so far away from my children, who had given me their blessing to leave, became like the impact of a meteor on the moon, I was often living in the crater. The fear that has been a companion for years encircled me (that's another essay). Had I made a massive mistake?
The pull, the intuitive voice inside me returned, calling me back to Canada. With Denis' blessing I applied to Yasodhara Ashram, a spiritual study centre in the mountains of British Columbia. I completed a three month Yoga Development Course, a deep dive into self-inquiry and selfless service, and lived in community there for two additional months.
I continue to synthesise all that I learned there (another essay again) and can say without hesitation that I could never have opened the bar without having taken this step.
What exactly that calling was I didn't know. It seems audacious now, looking back. Who did I think I was and what did I think I was after? What could possibly be worth separating myself from my two children, 17 and 20 at the time?
So that's two women I have to thank and honour – Yasodhara was founded in 1964 by Swami Radha, the first Western woman to be initiated as a Swami after she travelled to India at the age of 44 to study with Swami Sivananda, following her own inner urging. When I returned to Cork it was because here was where I truly wanted to be and what I wanted to do was serve. How I wanted to be here was still unclear.
A few months after I returned from Canada we were in Eugene's bar on Shandon Street with a woman I had met briefly at the ashram. Ardelle had taken me up of the offer of "come visit anytime!" And we thought Eugene's would be a way for us to be tourists in Cork too. The clientele were all men, and Eugene himself was smiling behind the bar. After we settled in the back corner with perfect pints of Beamish in front of us Ardelle asked me what direction I was planning to take now that I had returned.
I found myself gesturing around me and saying, I'd love to have a small place like this, call it Maureen's and do it up the way I want, create a space where women can come, a space for music, conversation and connection.
I had never spoken anything like this out loud before and I surprised myself with the conviction with which I said it. Ardelle said, "Well why don't you then? "
Denis said there was a pub for sale not far away with a three bedroom apartment above it, did I want to go have a look? As soon as we stepped in I knew that this was the space. We put in an offer the next day.
One day during the what-have-we-done stage when I was particularly caught up in doubting myself and worrying about what people would think Denis looked at me and said "if you create something unique then you're the only expert". It was such perfect advice that I purchased a notice board, fixed the letters of this sentence onto it and put it up behind the bar.
From then on, things moved quickly. I spent every day sitting quietly and sure enough, flashes would come. The logo for the bar is based on a drawing exercise I did while at the ashram … a jug, the symbol I chose for my own essence – sturdy and earthen, a vessel to give and receive. I reached out to an artist friend who created the logo now featured on the sign and on the beer mats.
We didn't change the bones of the place (most of the work went on the toilet). We repainted, recovered the banquettes with plush red velvet, and hung pieces on the wall that were personal, many of them taken from our own living room. Candles were lit in the window every night. The most incredible people came. It is a precious room and deserves an essay of its own, which I will continue to write and hope that in the future it can be included here for you, dear friends.
Interestingly, a heart and a womb were the two things that people tended to see in the logo, and a heart and a womb is what the room feels like to me. We ran it for 19 months until the pandemic changed everything and as I sit here above it I still don't know what shape it will take when we reopen. Perhaps it won't ever be a bar again. It certainly won't be a bar in the exact same way. That is our challenge and our gift now, all of us in many ways. The advice behind the bar still applies.
The photo in this article is submitted by the author.
PS:
We recommend you also check out 
Yoga with Adriene
 – one of Maureen's favourite people to relax with.