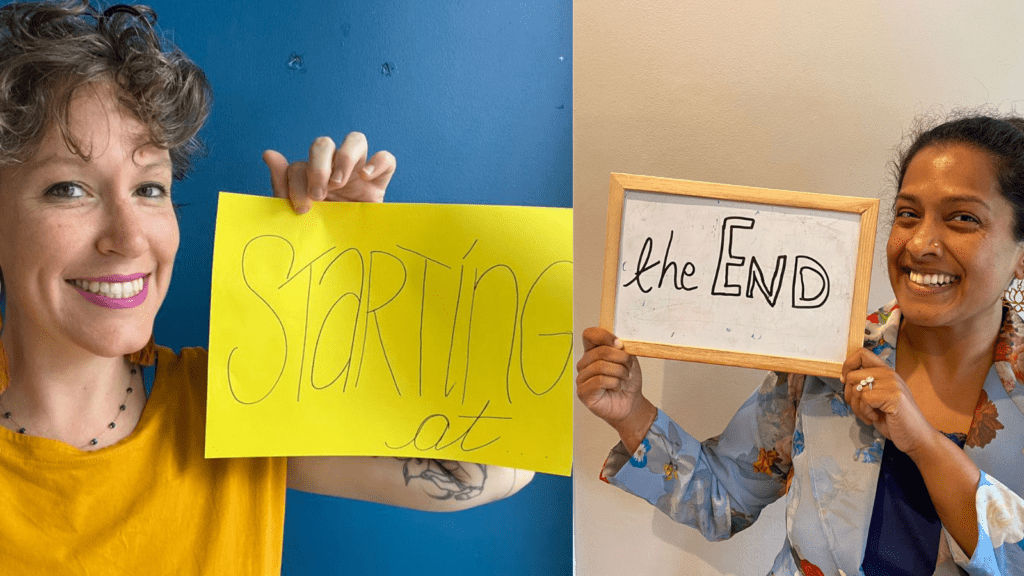 Good Day Cork (GDC) and Irish Hospice Foundation (IHF) are teaming up to change the narrative on end of life, dying and death—starting with a light-hearted morning of storytelling and arts at City Library on Grand Parade in Cork on Sat, 17th Sept from 10:30-12:30.
Three storytellers will start the conversation, using humour and personal experience to spark what Valerie Smith, IHF's Public Engagement Lead, calls courageous conversations. Talking about death and dying is incredibly difficult, but IHF and GDC are committed to 'changing the narrative.'
Storytellers include Rosi Lalor, a singer-songwriter whose confrontations with death and dying lead to her song, Our Lady of the Swans. Her practice of remembering that 'we and all our loved ones will one day die'—often referred to as the practice of memento mori—'can help us keep choosing to align with what really matters, day by day, breath by breath,' she explains. Jeanie Jyanti Noonan will also share a story, and her experiences of honouring loss and death have taught her how, 'with support and time…to truly live.'
As co-founder of RHEA events, Louise O'Brien has found that celebration of a loved one's life can enrich the grieving experience by leaving those mourning with comforting, beautiful memories. By thinking about end of life, death, and dying, we might bridge the gap between the reality and our own expectations, she contends.
Following this, participants will have the opportunity to draw, write, collage, or express themselves creatively. According to Valerie Smith, "Creativity matters in supporting people through end of life, death and dying, and bereavement, including in supporting people to start talking about these difficult topics."
"We constantly receive messages to delay our aging process, making it a challenge to talk about death and dying", says founder of Good Day Cork, Joanna Dukkipati, when asked why this event matters now. "There are of course many other reasons that stop us from talking about the inevitable. Together with the Irish Hospice Foundation, we look forward to helping people in beginning to think about the end in a brave and creative space."
The event is free of charge and all are welcome to join. Due to the strong feelings that can arise, space will be made for people who don't wish to talk or need to be alone. IHF will provide bereavement support materials and signposting. The Bereavement Support Line is open to all people, age 18+ from Monday-Friday 10am-1pm by calling 1800 80 70 77.