Love and Care for People powers Ireland National Diversity Awards to celebrate excellence of those who build bridges to unite communities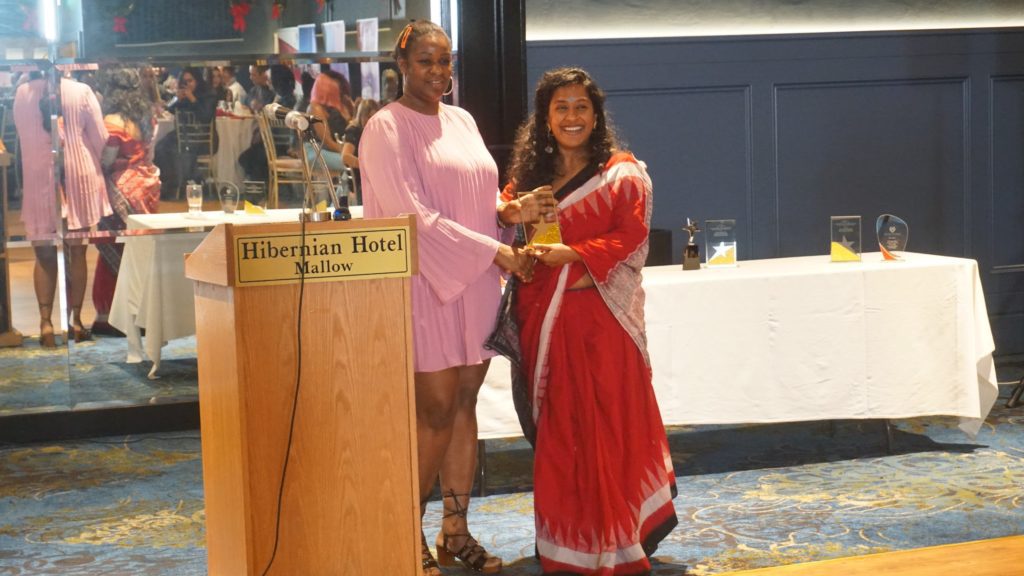 Cork organisation Love and Care for People hosted its 1st Ireland National Diversity Awards 2022 on 30th Dec to celebrate ten people for their contribution to integration and social inclusion.
Love and Care for People calls them unsung heroes! One of the heroes awarded is Joanna Dukkipati, founder of Good Day Cork.
Nature teaches us and even our thinkers tell us that we're interdependent – we're not separate. Love and Care for People's Ireland National Diversity Awards acknowledges the work of ten Cork people who value this interdependence. These individuals also understand that when we separate from each other, we uphold patriarchy and misogyny.

Audre Lorde says: Sometimes in the absence of any surety that change is coming, it means doing the unromantic and tedious work necessary to forge meaningful coalitions. Joanna explains, "These words from Audre Lorde sum up why I have been motivated and will continue to amplify diverse voices, and I will always advocate for equity through all the work that I do."
The Ireland National Diversity Awards acknowledges the work of few of the many migrant leaders based in Cork. Watch out for them in your community.
Get in touch with them and get involved in social inclusion.

"Beloved community is formed not by the eradication of difference but by its affirmation, by each of us claiming the identities and cultural legacies that shape who we are and how we live in the world." – bell hooks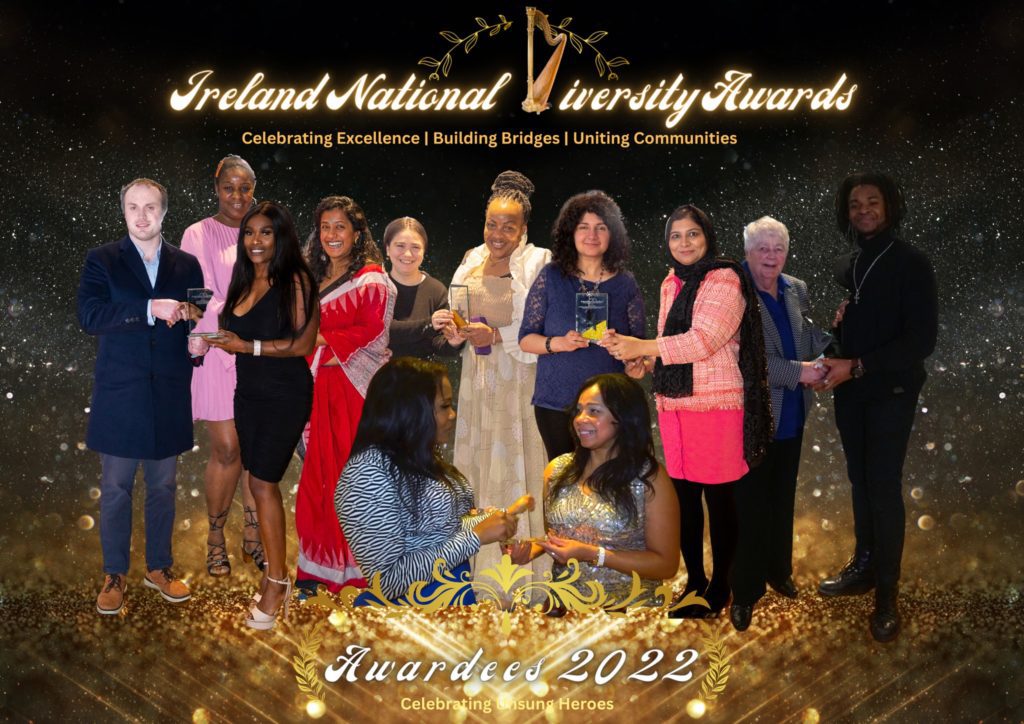 The other awardees are: Tehmina Kazi, Dr. Lekha Menon Margassery, Jeanette Taku, Julie Coco, Katja Zupancic, Act of Kindness Mallow Team, Angel Silva, Diana Viveros, Sr. Frances Cummins.

Tehmina Kazi is a the Traveller Health co-ordinator at Traveller Visibility Group Ltd. In this role, Tehmina is making great strides through research findings and presenting them to wide stakeholders to improve services.
Dr. Lekha Menon Margassery is a community organiser and founder of Aaatma dance group. She's an exceptional woman dedicated to unity in diversity.
Jeannette Taku is the CEO of Vision Community Support Services that offers cultural awareness training, employment training and more.
Julie Cocco is a mentor to young women through the art of hairmaking.
Katja Zupancic has been involved with Africa Day and in organising events for children at Drishane Castle Accommodation Centre in Millstreet.
Acts of Kindness Mallow – a team of six who gather Christmas gifts for children in need.

Angel Silva is a frontline doctor with HSE and also promotes integration through her dance group Alma Bolviana.

Diana Viveros works tirelessly to raise awareness about domestic violence against women.

Sr. Frances Cummins is a Mercy Sister who has dedicated her life to fight homelessness, as a counsellor for diverse community groups and working with Direct Provision Centres in various roles. 

You can enjoy all the photos of the ceremony and leave your supportive messages for all the awardees on the Facebook page
here.
All the photos below are by Manuel Tendai.