"The best favours you can give are to yourself, I find…"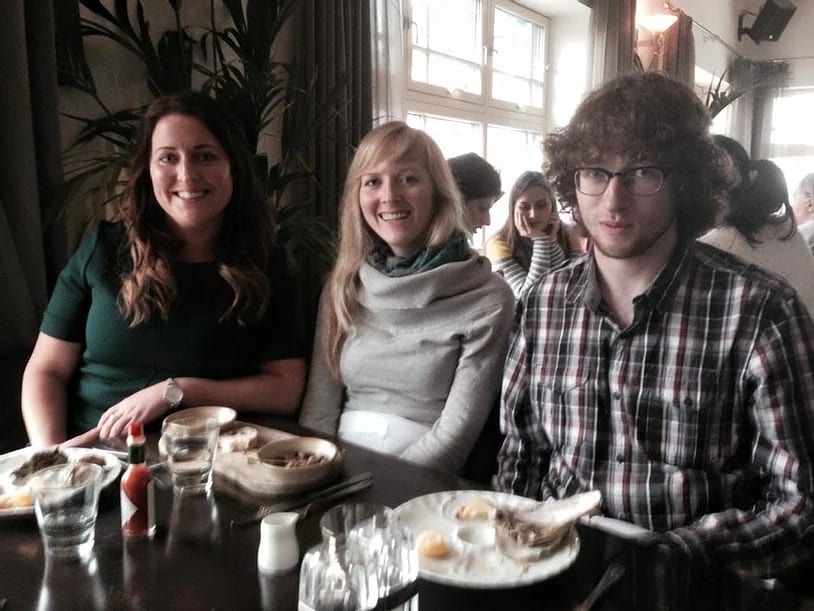 I'm twenty-three But I couldn't speak
While offering advice for turning
20. But still, here is something
I might have liked to hear:
Don't play catch up –
You will fall further
& further away
From who you are
If you're trying to catch
Up with other people.
Know yourself enough
To know if you like
someone's company or not.
If you don't, that's not
A failing you have, it's not
Something you need to work on
It's people are dull
To people who are dull.
Sometimes I look at someone
Who I once really liked
As a friend or something else,
And they don't seem to be
There at all – because they aren't
There with me, and then I lose
​ All attraction to them,
And instantly become more
Attracted to myself.
The best favours you can give
Are to yourself, I find,
And if you are ever really helping
Someone else, you'll feel
Like you are helping yourself.
And if you don't feel like
You are helping yourself
Then quit it, get out of it
As soon as you can
Because nobody cares about
You further than they care
About themselves, except
Your parents.
But here's me, going on,
Giving memories disguised
As advice.
In my eyes you seem to be doing
Well, because you seem
To be there
When you are there
And that is enough.
Happy 20 years,
Goodbye teen-hood!
This is where you start
To really find your feet
(I find).
The above poem was written by my youngest brother, Eoin Murray.
Eoin was a passionate poet and artist, and an exceptionally kind, curious and open-hearted human.
Eoin told me once that he wrote his first poem at 9 years old, and pretty much continued writing from then. He often shared work with me over the years and I was always taken aback to hear this mature, insightful and wise voice from my hilarious and irreverent youngest brother. There were many unusual facets to Eoin's character, he had a wry and incisive sense of humour. He managed to be both shy and outgoing at the same time, often striking up random conversations leading to random friendships and experiences. He thought and felt deeply which led to many adventures, loves and heartbreaks. He had two heart conditions, a fact that never perturbed him and one us as his family had pretty much forgotten about as it never seemed to impact his life. However, in August of 2015 our world was pretty much blown apart when Eoin passed away at the age of 23 as a result of these conditions.
Eoin discussed his commitment to writing with my parents just a few days before he passed. He called to see them at home in Carrigtwohill and said that he felt so at peace and so happy with his decision to fully dedicate himself to poetry, that it was his greatest hope in life that people would read and derive meaning from his work and that he wanted to publish a book by the time he was 30.
Poetry was how he made sense of the world, to the extent that in the moments before he passed, he was writing a description of what he was experiencing in an attempt to settle himself.
This piece of writing, along with many notebooks and digital sources were found in the aftermath of his passing. My father began scanning all of the notebook work and I began cataloguing all of the digital work. There were 100s of poems, lyrics and pieces of prose. With the help of Leanne O Sullivan and John McCarthy, two writers that Eoin developed a strong mentorship and friendship with during his life, I edited the work down to 110 poems.
This project lasted 5 years, between collating all the work, reading through it regularly, thinking and feeling hard on what Eoin would want to include, what was finished and what needed more work. It was a painful but also very important journey.
 The resulting book documents 8 years of Eoin's work; from age 15 to 23. The speed at which his voice develops is startling and 2015 was shaping up to be his most prolific year with many of my favourite poems, including the one featured here.
We are very happy to publish the book in this strangest of years, 2020. 5 years since Eoin's passing and 2 years before his stated deadline of his 30th birthday. While this has b
een a year with so much denied creativity and artistic expression, with many artists across disciplines worried for their futures and struggling to find motivation in these socially distant times, we are humbled to fulfil Eoin's wish and offer his creative legacy to the world.
"Is fada arís go bhfeicfimid a leithéid"